Participants
The students paricipating in the workstops and the places they were focusing on:
Maria Broniewicz – Bazar Różyckiego
Joanna Czerwińska – Wisła
Klaudia Ładniak – Plac Daszyńskiego
Marta Perkowska – Jazdów
Kamila Rak – Wedel
Marianna Rakowska – Kapliczka
Joanna Serafin – Muzeum Sztuki Nowoczesnej
Małgorzata Wrzosek – Park Skaryszewski
Workshop Leaders
Institutions
Instytut Edukacji Artystycznej Akademii Pedagogiki Specjalnej im. Marii Grzegorzewskiej ul. Spiska 16, 02-302 Warszawa, Polska
website of the institute in warszaw iea

Institut für Kunstpädagogik der Universität Leipzig Lehrstuhl für Design und Neue Medien in der Kunstpädagogik Ritterstraße 8–10, 04109 Leipzig
website of the institute in leipzig

Thanks to all participants, supporters and organizers of the project.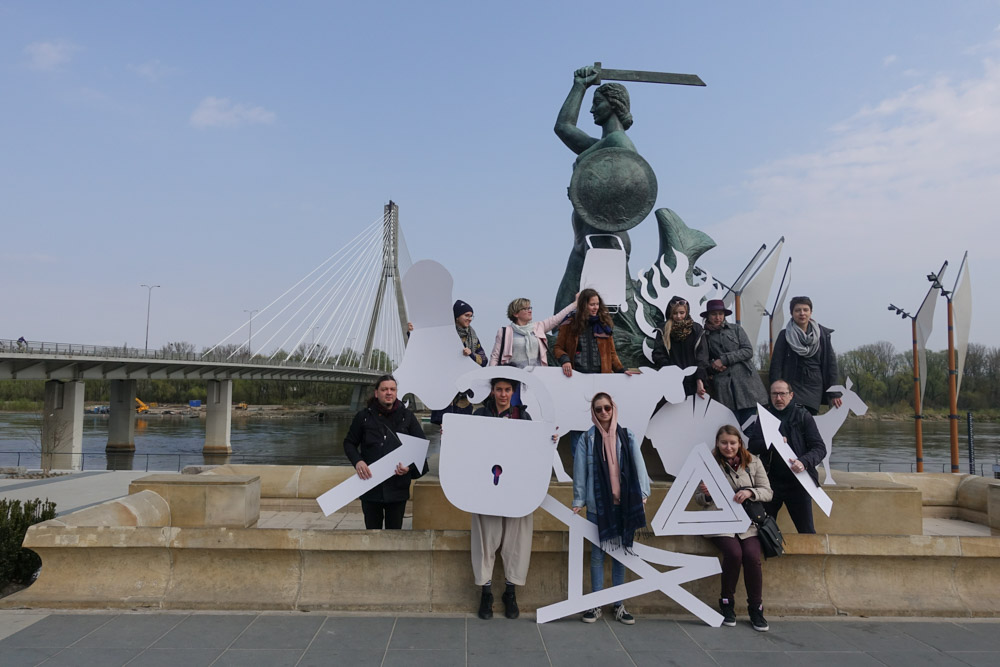 Photographs
All photographs on that website were taken by the participants of the workshop.
Website
Prof. Andreas Wendt, Alexander Frohberg
Warsaw, April 2019