The institute possesses, apart from studios, several workshops where students can either work under the direction of an instructor or independently on their artwork. These workshops support and encourage practical training by providing students with special ways of working and expressing themselves. The experience acquired while working in the workshops can then be applied while working practically in schools.
Large Studios for Fine Art
There are two big studios for visual arts. The studios can be used outside of the classes to work on pieces of art independently. The spacious rooms are flooded with light and offer ideal conditions for working even on larger objects.
Studio for Sculpture and Object Art
The studio for sculpture and object art offers very good conditions for sculptural work with different materials for instance wood, plaster or clay. There are various tools and machines in the studio that can be used for building objects. Even welding is possible which takes place outdoors in the courtyard.
Room for Installation and Action Art
Because this room is large and well-equipped it offers the best conditions for doing performances. It is used for classes and also for special events, speeches, presentations or theatre plays.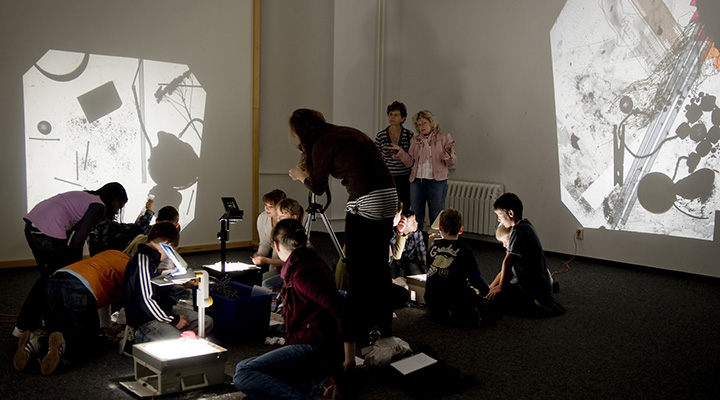 Multimedia Studio
Multimedia studios equipped with simple technology offer the best conditions for creative work in the varying fields of new media, especially in the applied areas of art education. WLAN can be used throughout the entire building of the institute. There is also a studio for photography. Scanners, cameras and other equipment can be borrowed.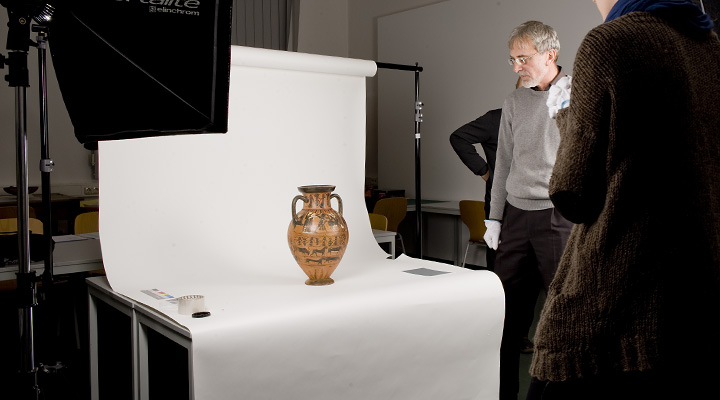 Printing Workshops
The area for printmaking is located in former basement broiler rooms. The basic courses of printmaking concentrate on the main techniques for intaglio. Studies here are designed to specialize; therefore the artistic, technical courses are accordingly adapted to specialization. Consultations gearing students towards professional results are offered to those who wish to complete their final assignment in the area of printmaking.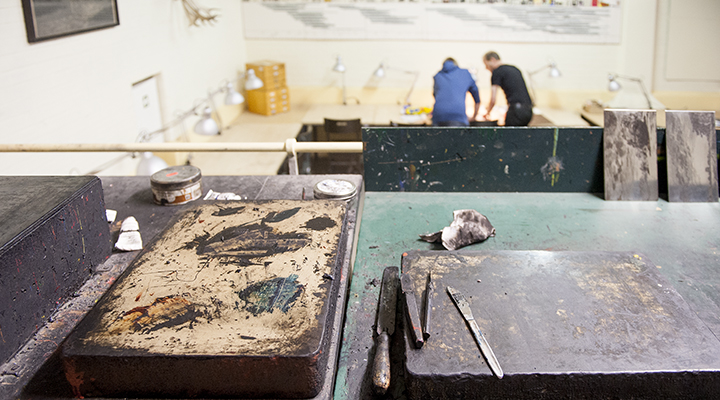 Through an extracurricular course in printmaking called the "Open Workshop" students are offered the opportunity to experiment with relief printing and intaglio. This course is also designed for experimentations which challenge and exceed the borders of printmaking.
Book Design Workshop and Graphic Art Studio
For cross-media work, both manual and computer-assisted, there is a variety of costumizable equipment in this big studio. It can be used in the fields of printing, graphic design, illustration and book design and includes flexible nestable tables, a large presentation wall, computers, a copying machine and a projector.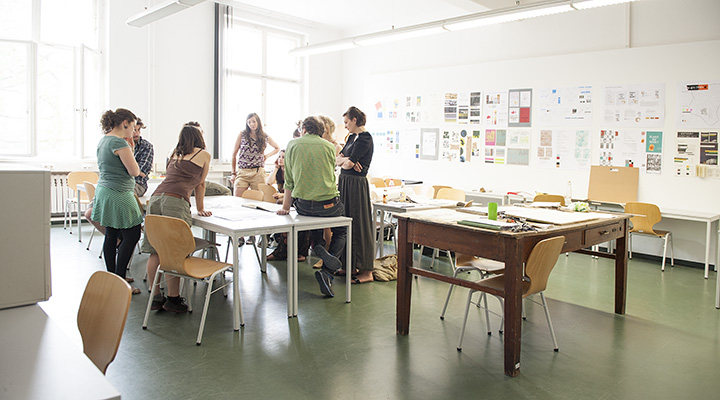 Typographic Workshop and Hand- setting Room
This workshop offers the opportunity to learn historical hot metal typesetting. After an introduction class on the use of method, students can do print work here at their own leisure.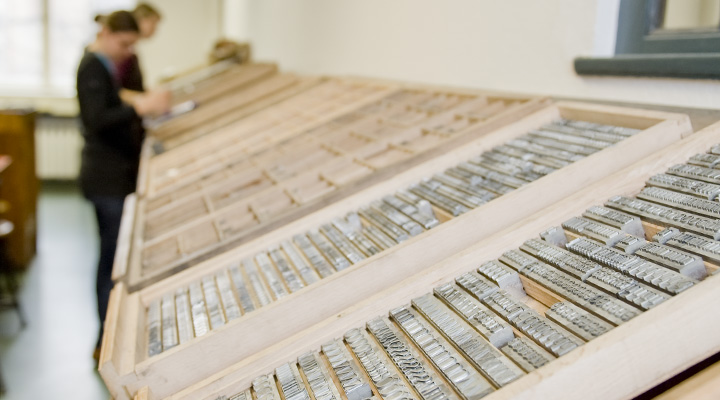 Experimental Media and Photo Workshop
In the photo laboratory the students get an introduction on how to develop a photographic film, how to make a photo print, how to work with a pinhole camera and how to make a photogram. They get the opportunity to explore the laboratory in terms of working with different photographic materials, thereby learning the skills needed to create superior pieces of photographic art.